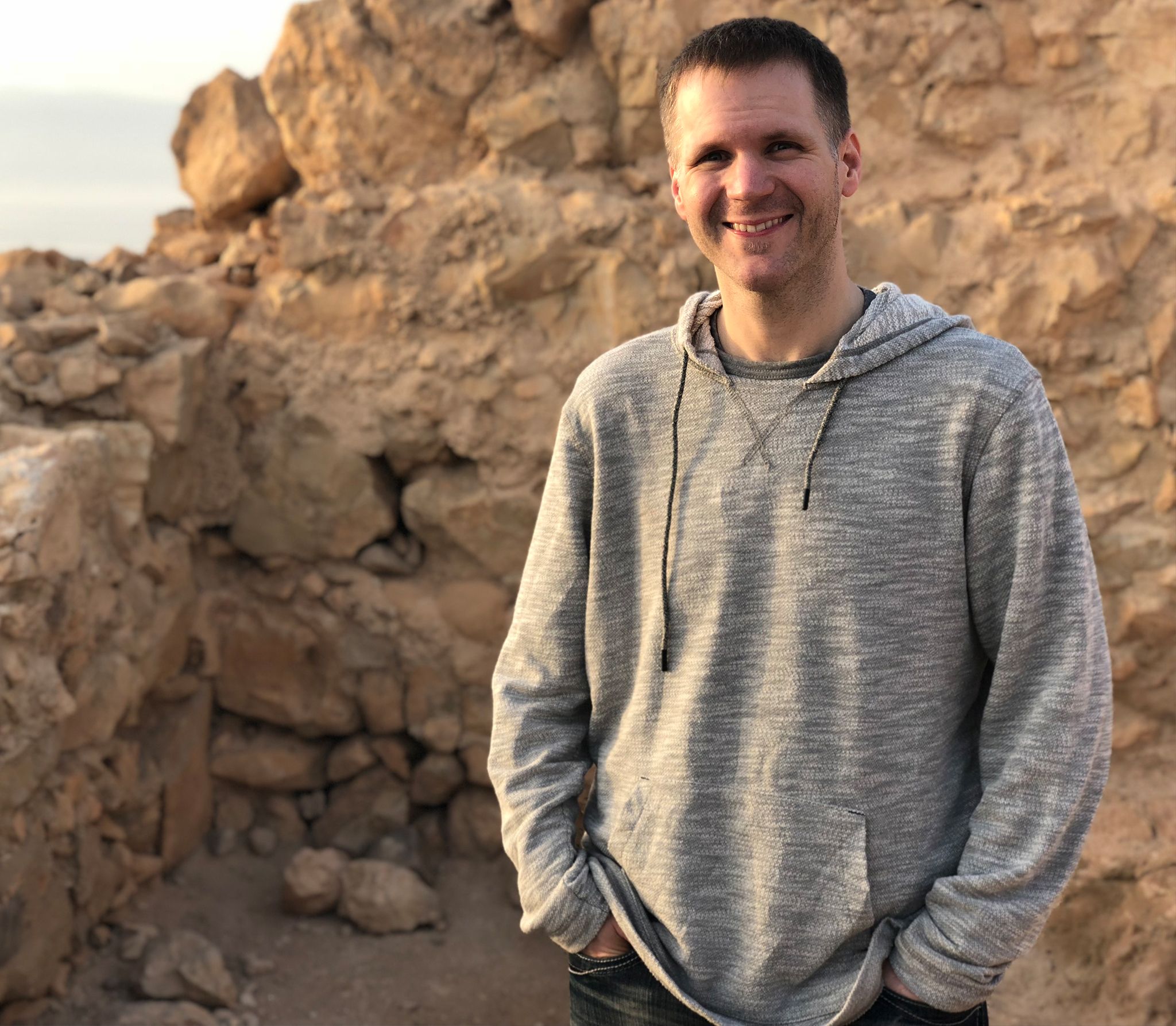 Jay Baldwin
Follower of Jesus Christ. Husband of one (amazing) wife. Son. Brother. Friend. Director of Web Technologies. Web ninja. Self-proclaimed scriptural scholar. Gamer. Black belt. Tennis player.
Jay is brilliant and has telekinesis, but his
real
superpower is being the coolest person wherever he goes.
Hi, I'm Jay!
I'm in love with the Creator – the spark of all human life. Yeah... big
Jesus
fan. I love my family and friends. I consider myself blessed to have them. I love
my church
, where I work, my job and my co-workers.
Jesus taught that all people should love God first… to love Him so fervently that, by comparison, every other relationship in life, even father/mother or son/daughter or brother/sister, should look like hate. This from the same mouth that commanded we love one another deeply… that we even love our enemies and pray for those who are evil toward us. Which means He didn't call us to hate anyone at all, but to turn up our love for God, just as God has sought to love us. His love for us and our love for Him should be the forces that drive us; that keep us; and that birth in us desire to be holy.
Know Him. He's worth it. He's worthy of ALL our devotion, and deserving of the highest praise. He rescued us when we weren't worth rescuing. He gave us value when we were void of any. And he chose us to maintain as His own, from now through eternity. So, I follow Him.
For I am sure that neither death nor life, nor angels nor rulers, nor things present nor things to come, nor powers, nor height nor depth, nor anything else in all creation, will be able to separate us from the love of God in Christ Jesus our Lord.
Romans 8:38-39
Everything I am and everything I do, I hope to do out of a heart that puts Christ at the center. Whether it be marriage, raising a family, work, or play – I live to make Jesus famous. But I'm not perfect, and I mess that up a lot – God's not finished with me. Still, I'll try with all I've got. :)
About Me
I am happily
married to the Lady Alex
, for whose friendship and care I am deeply thankful. We live roughly 20 miles east of
Columbus
, the capital of the
State of Ohio
, in a little town called
Pataskala
.
I work at
World Harvest Church
, where I am the Director of Web Technologies.
I can easily lose myself on
Wikipedia
(lol), caught in a loop of unending links down a tangential path of useless information. I once spent several hours reading about the moon... and didn't realize it. Information? Yeah... let me consume it.
I'm totally a geek. I have to have all the latest tech gadgets and toys. If you ask me on the spot, I'll tell you it's because of my career: my interest in technology keeps me current thereby making me an industry expert. While that's true, it's also the only way I can put a positive spin on my impulsive need for complicated electronics. lol.
My greatest personal dream is my family... to love them with all my heart... to be a man they deeply love and respect... to be a loving and caring husband to a God-fearing woman, and an attentive, loving father to children who grow up in love with their Savior. I want to lead my family to
Jesus, who first loved me
.
Love - whether it be from God, family, or friends - makes me weak, and I couldn't live without it. I believe the truest form of love is a gift of yourself -- a promise -- from one person to another, and the lifestyle by which that promise is lived out.
I love to play tennis – I've been in a local league that plays once a week for years. I earned a black belt in Tang Soo Do, and have instructed others in the art. I work out at home as much as I can manage, usually while catching up on one of the many
TV shows I follow
. I also consider myself a gamer (
more on that here
).
I'm kind of obsessed with the
Bible
, but how can that not be the case when you believe what I believe, that God inspired about 40 men over more than 1,500 years to write all about the greatest, most pivotal event in all creation's history, both before it happened and after: that He would express Himself fully in the form of man, walk among us, teach us His ways, reveal His love, and redeem us by His blood to
rescue us from sin, death, and eternal torment and to remake us to be like Himself
.
I read a lot of other things as well: news, fantasy, history, and religiously affiliated literature.
I hope to not have bored you to death. If you'd like to discuss anything I've written here, or get to know me, I'm open for
contact over here on the page meant for that
.