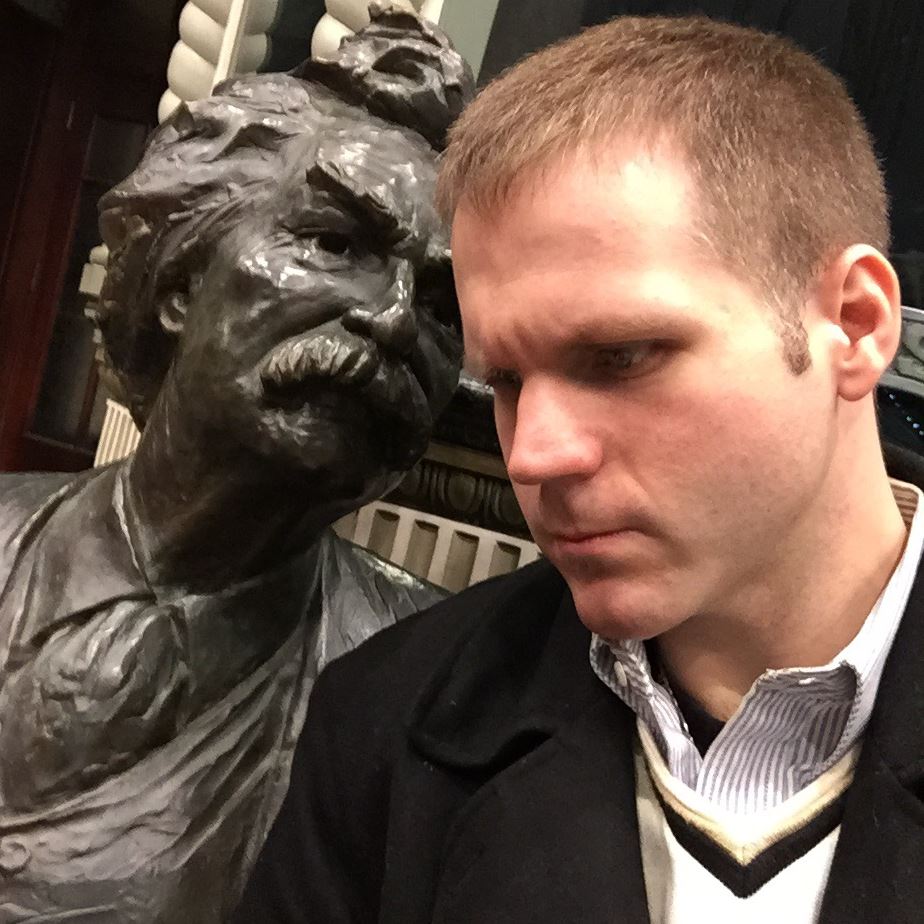 Jay Baldwin
Web Director/Ninja, Digital Marketer, Microsoft Certified Professional
Download Résumé (PDF)
SKILLS
HTML5 | CSS3
JavaScript & jQuery
C# | VB.NET | PHP
Microsoft SQL | SSIS
IIS | Apache | DNS
Java | Objective-C
Mobile App Design & Dev
Android | iOS | Roku Development
Streaming Media & Tech
Web & UX/UI Design
A/B Testing
Excel | Word
Team Management
TOOLS & SOFTWARE
HTML5 | CSS3
Microsoft Visual Studio
Apple Xcode
JIRA | Bitbucket
SVN | Git | SourceSafe
SourceTree
Adobe Photoshop
Adobe Illustrator
Brackets | VS Code
Google Docs & Sheets
Excel
Active Directory / Exchange
PLATFORMS
Windows, macOS, Linux, VMware, Android, iOS, Roku
PROJECTS
ErrorZilla Mod
: Extension for Mozilla Firefox to help web developers troubleshoot. Peak estimated at 250,000 installations.
Verizon Usage Monitor
: Extension for Mozilla Firefox to help Verizon Wireless customers keep watch on talk & text consumption to prevent overage fees.
SYNOPSIS
Positive, conscientious, enthusiastic, results-oriented professional with demonstrated proficiency leading and teaching web development teams. Proven success in establishing new processes and implementing projects. Extremely skilled in problem solving; turns problems into opportunities. Develops effective working relationships with executives, clients and colleagues. Highly adept in several technology platforms.
Experience
World Harvest Church,
Columbus, Ohio
—
Electronic Ministry Director
JUNE 2011 - PRESENT
Oversee operations and personnel in the Web Department, including web development on sites with millions of visits annually, marketing email development and campaign management, social media marketing, digital advertising, and online streaming. Develop and execute marketing and fulfillment strategies. Serve on marketing team. Regularly report progress and results to executive team members.
Established an accomplishments-driven career highlighted by promotion from earlier position of Senior Web Developer.
World Harvest Church,
Columbus, Ohio
—
Senior Web Developer
MAY 2005 - JUNE 2011
Responsible for the Software Development Life Cycle (SDLC) of all ministry-owned websites and Internet based technologies. Developed and directed the operation, integration, and optimization of enterprise-class ecommerce applications. Architect solutions. Integrate new technologies with existing in-house data storage implementations while also serving as a PCI Compliance Digital Security Agent.
Repeatedly recognized for top performance through selection for high-priority and high-importance initiatives.
Awaken Technologies Ltd,
Columbus, Ohio
—
Owner, Developer
AUGUST 2010 - PRESENT
Provide a diverse portfolio of technological services to clients, including consultation, computer repair, network appliance installation or configuration, annual security checks, web development, mobile app development, digital marketing, social media marketing, etc.
Radial Studios,
Westerville, Ohio
—
Web Developer
SEPTEMBER 2003 - DECEMBER 2006
Use PHP & MySQL to develop robust web applications per project requirements.
Circuit City,
Columbus, Ohio
—
Product / Tech Specialist
SEPTEMBER 2003 - MAY 2005
Provide various hardware/software services for customers. Educate customers and employees about technical aspects of computers, cameras, camcorders, and accessories. Assist customers through the product evaluation and purchase process.
Cedar Point,
Sandusky, Ohio
—
Games Auditor
MAY 2003 - OCTOBER 2003
Investigate potential theft of Games department employees, audit change machines and coin operated games. Serve in game shifts to provide excellent customer service and to investigate coworkers.
Subway,
Pataskala, Ohio
—
Sandwich Artist
JULY 2002 - MAY 2003
Served customers, keep store clean, run registers, manage myself most times and was a primary store closer.
WORK WITH JAY
Jay is not currently interested in full-time employment opportunities, but he may be avaialble for other projects on a contractor basis through his business,
Awaken Technologies, Ltd
.